Wednesday, March 07, 2007
Sitar Power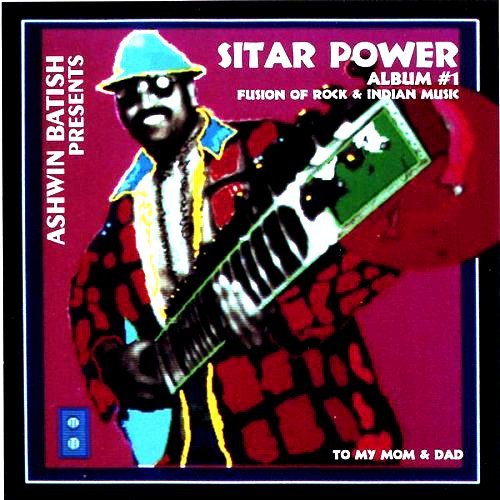 Dug up this Ashwin Batish record from the zbc library like five minutes before going on air it blew me away. Not only did the cover rock my world but song titles like New Delhi Vice and Bombay Boogie were too good to pass up. Kicked off the playlist with New Delhi Vice and was not disappointed. Beat machines, DX-7's, rippin guitars, and of course that quick and dirty Sitar made for a funky combination. MP3 below is a radio rip so it might not be the best quality but make your way over to my man
Ashwin's page
to buy the cd (also on iTunes). Seems like this album had a pretty good run on the left end of the dial way back when so what better time to give it another go? I also can't wait to hear Sitar Power 2! Ashwin has also done instructional videos and traditional recordings including a live album with tabla giant Zakir Hussain (not on iTunes though, may have to call the 1-800 number).
Ashwin Batish - New Dehli Vice
Also some new music from
DJ Phinesse
. Phinesse has the internet going nuts lately and I'm glad I finally got around to peeping his
playlists on iMeem
and nabbing a few tracks. His solo work and mixtapes are all worth a look. Get at him at his
website
,
blog
,
imeem
,
myspace
, see what I mean?
If you picked up an
Improper Bostonian
this past week you might have seen the article on innovative local DJ's. Looks like the hit the nail pretty square on the head with names like
Rugged One
,
Rndm
,
Robotkid
, and underground runners
DJ C and Flack
. The even managed to sneak a picture of me in there somehow. Little did they know I'm fanboy #1 when it comes to these guys!
Pages 1-2
, and
page 3
via Robotkid's flickr.
Weekend holler for
this opening
. Other then that what's really? Tonight's show will be the last before I take off next week to blast down to
South By South West
. Hope to snag lots of audio/visual aids while I'm there so get pumped for some SXSW action! I'll check in again before I get on the plane but till then get at me tonight on the air!
-Ghostdad